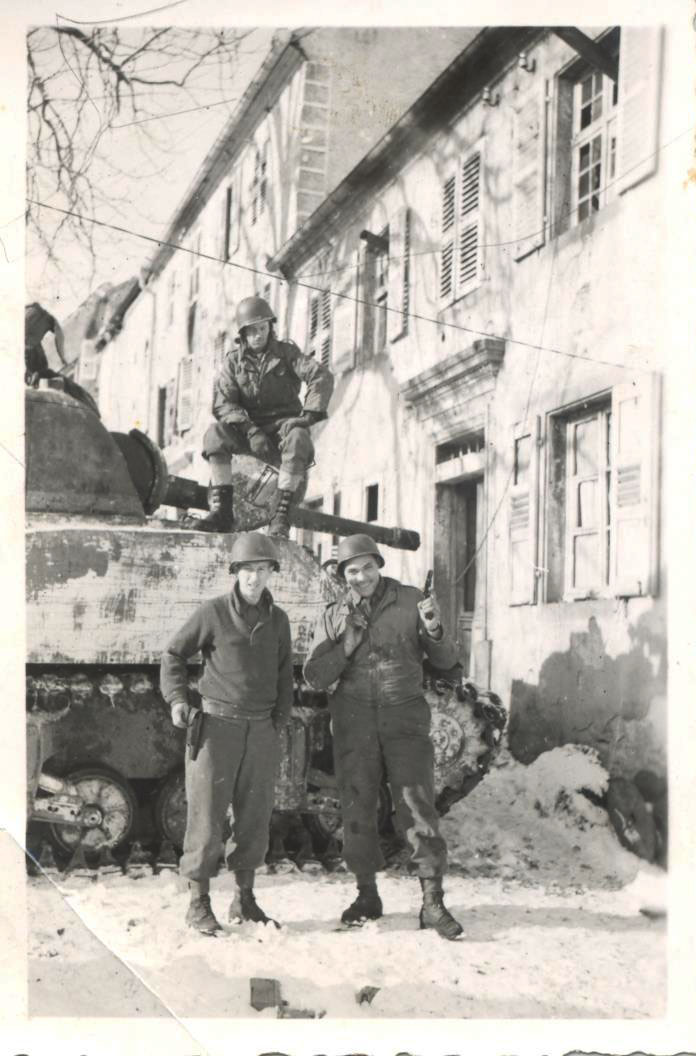 Take it easy with those pistols boys.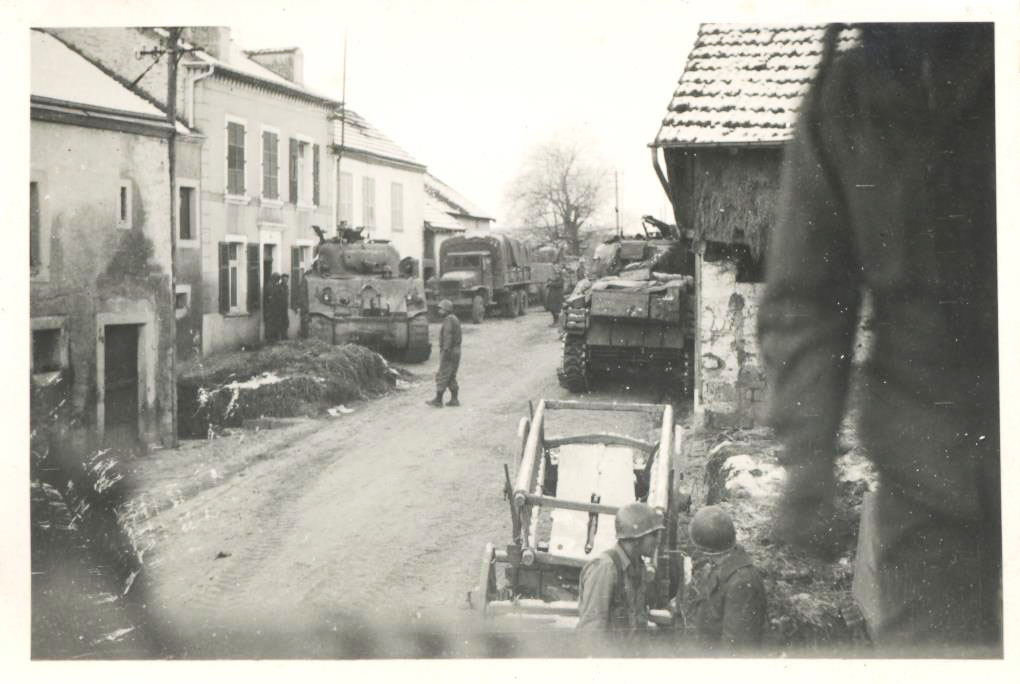 A village street scene in Luxembourg.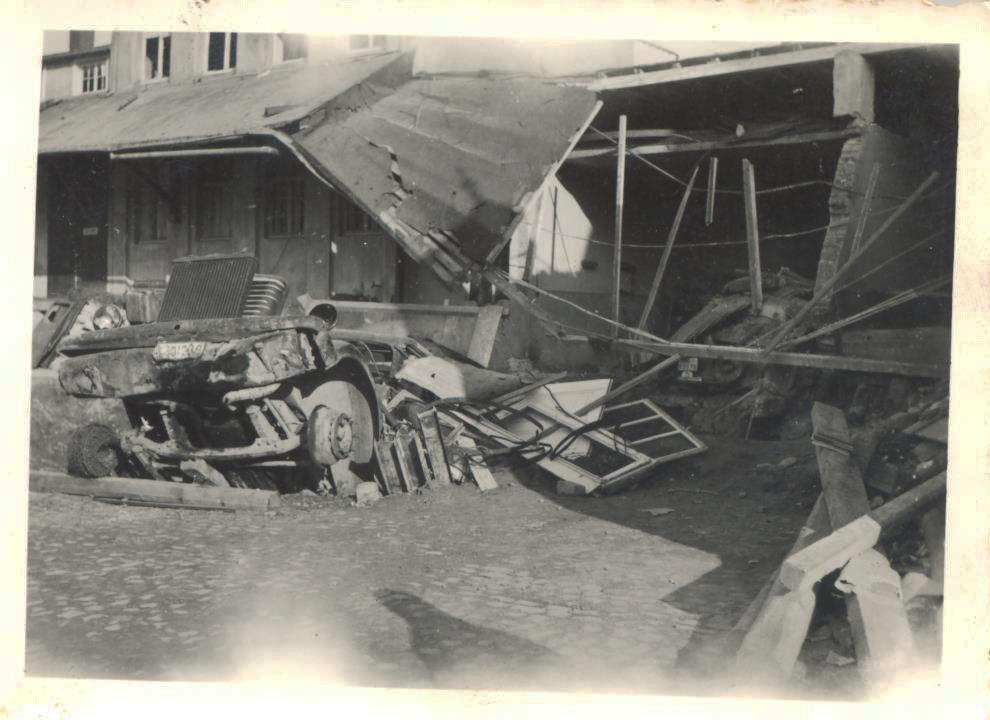 A close call, but no one hurt.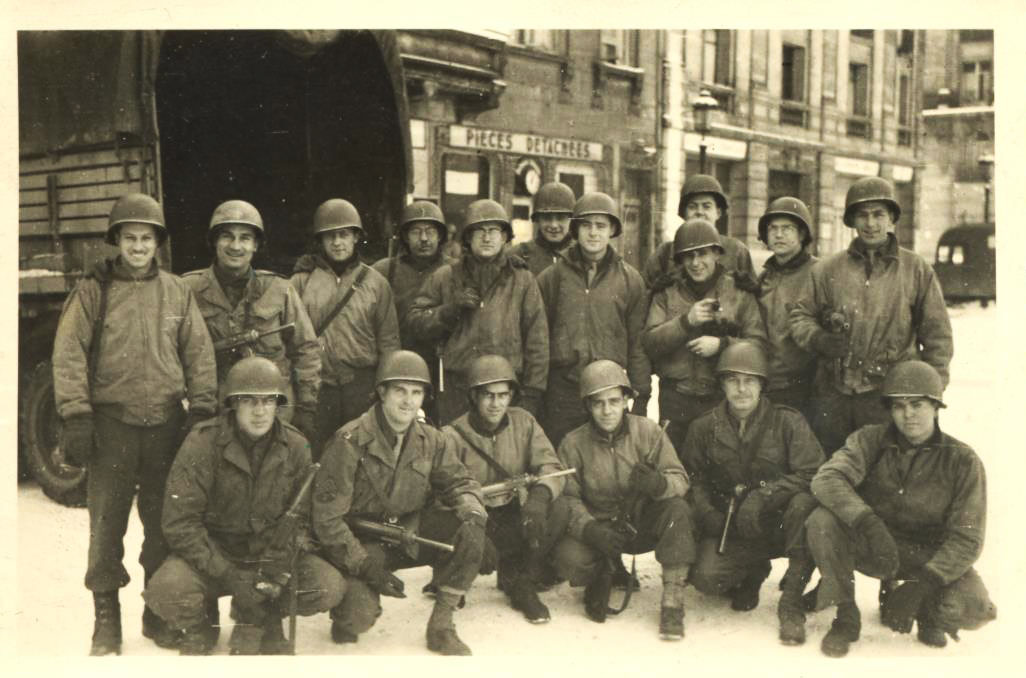 Hail, hail some of the gang is here in Metz.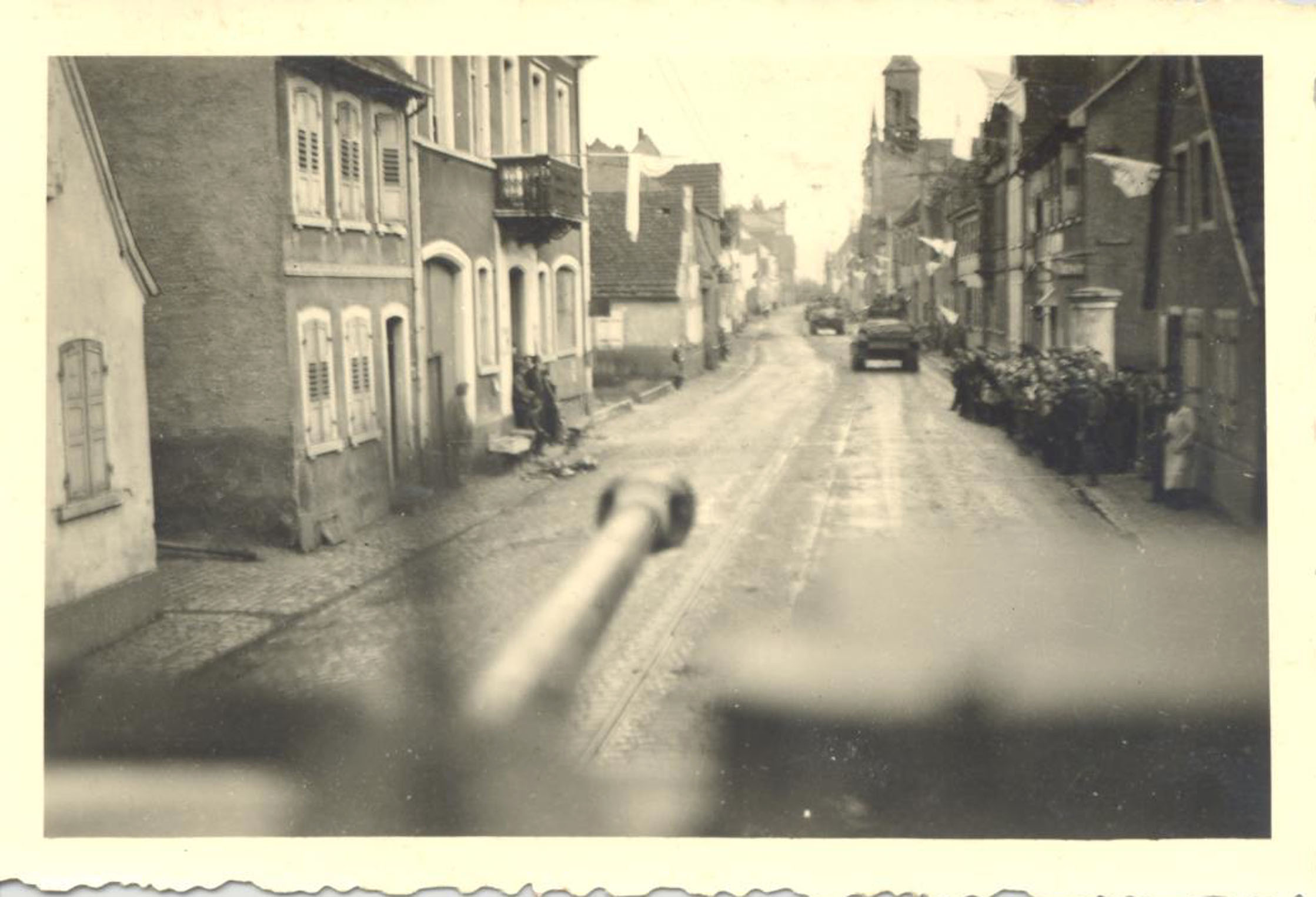 Street scenes of a German town with white surrender flags hanging our of windows.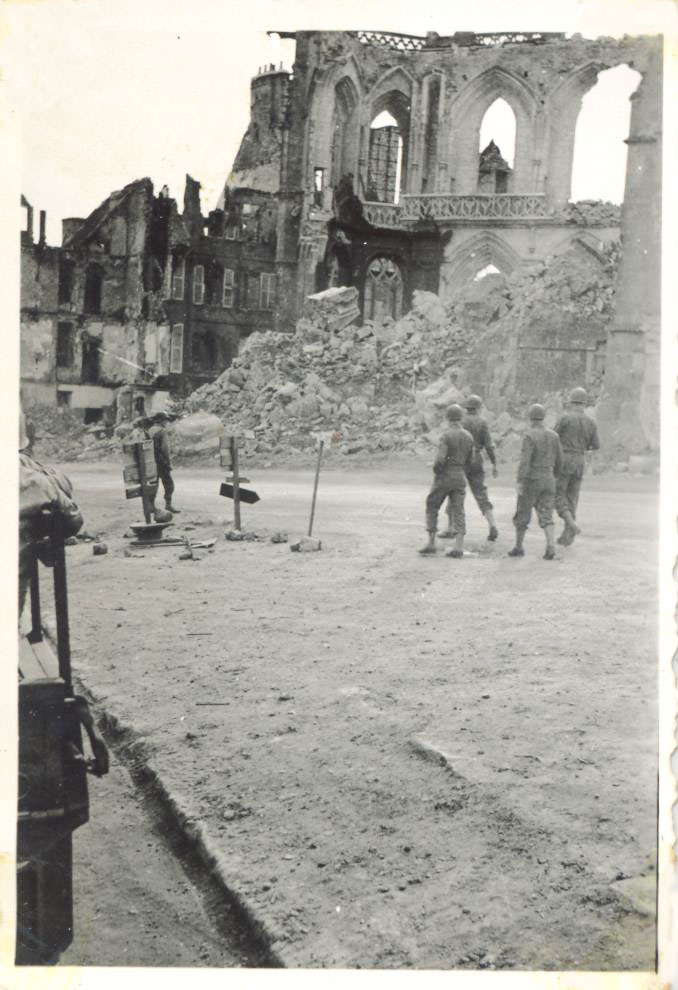 Ruins of St. Lo.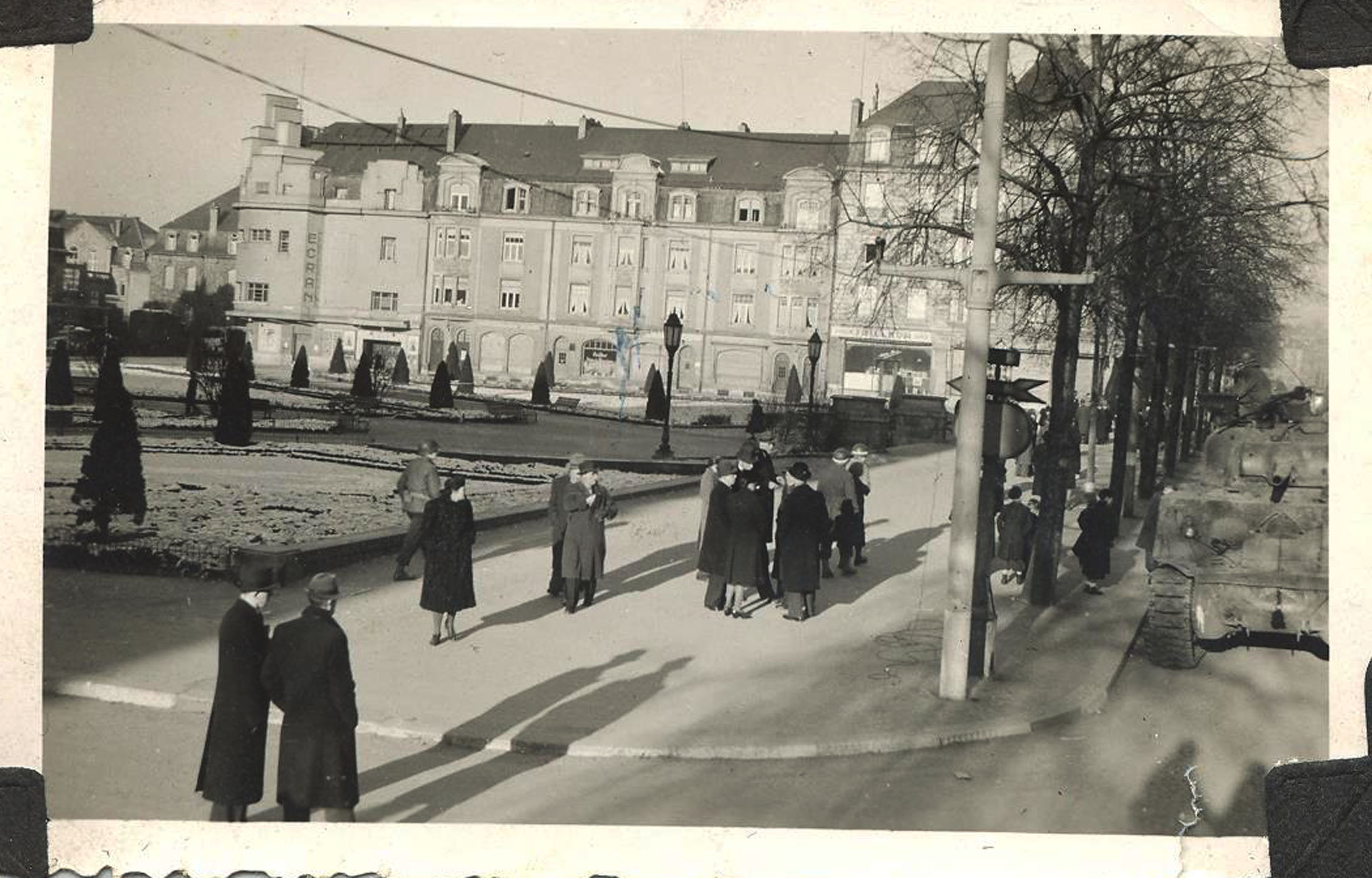 I don't remember the name of this street in Luxembourg.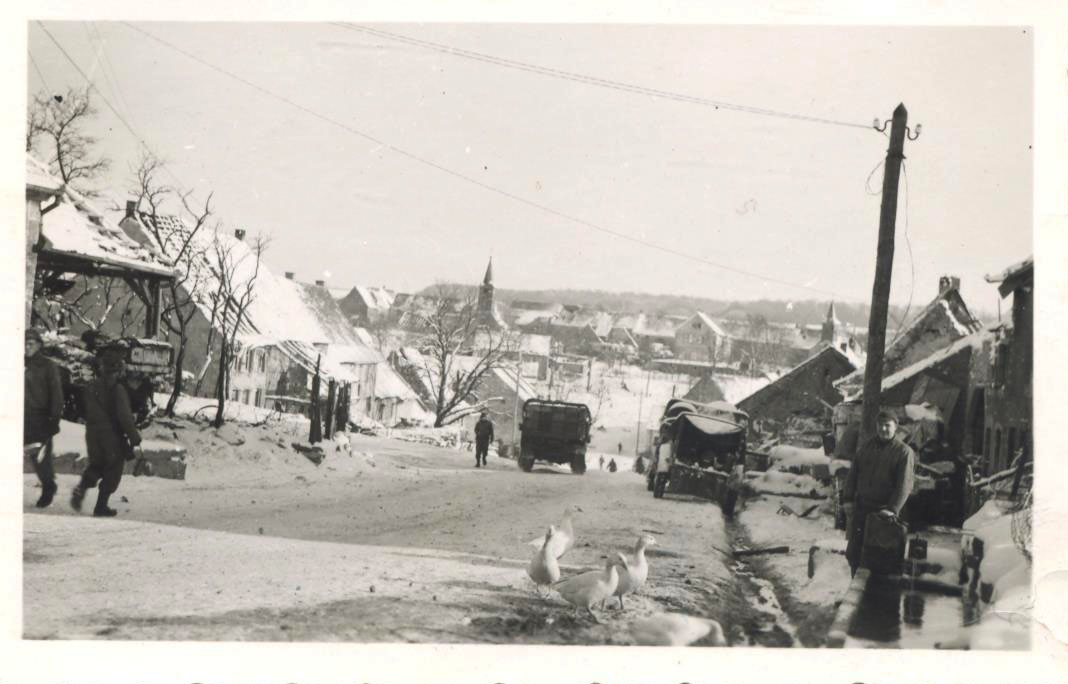 Eyeweiler, where the natives wear wooden shoes. "Alsace Lorraine"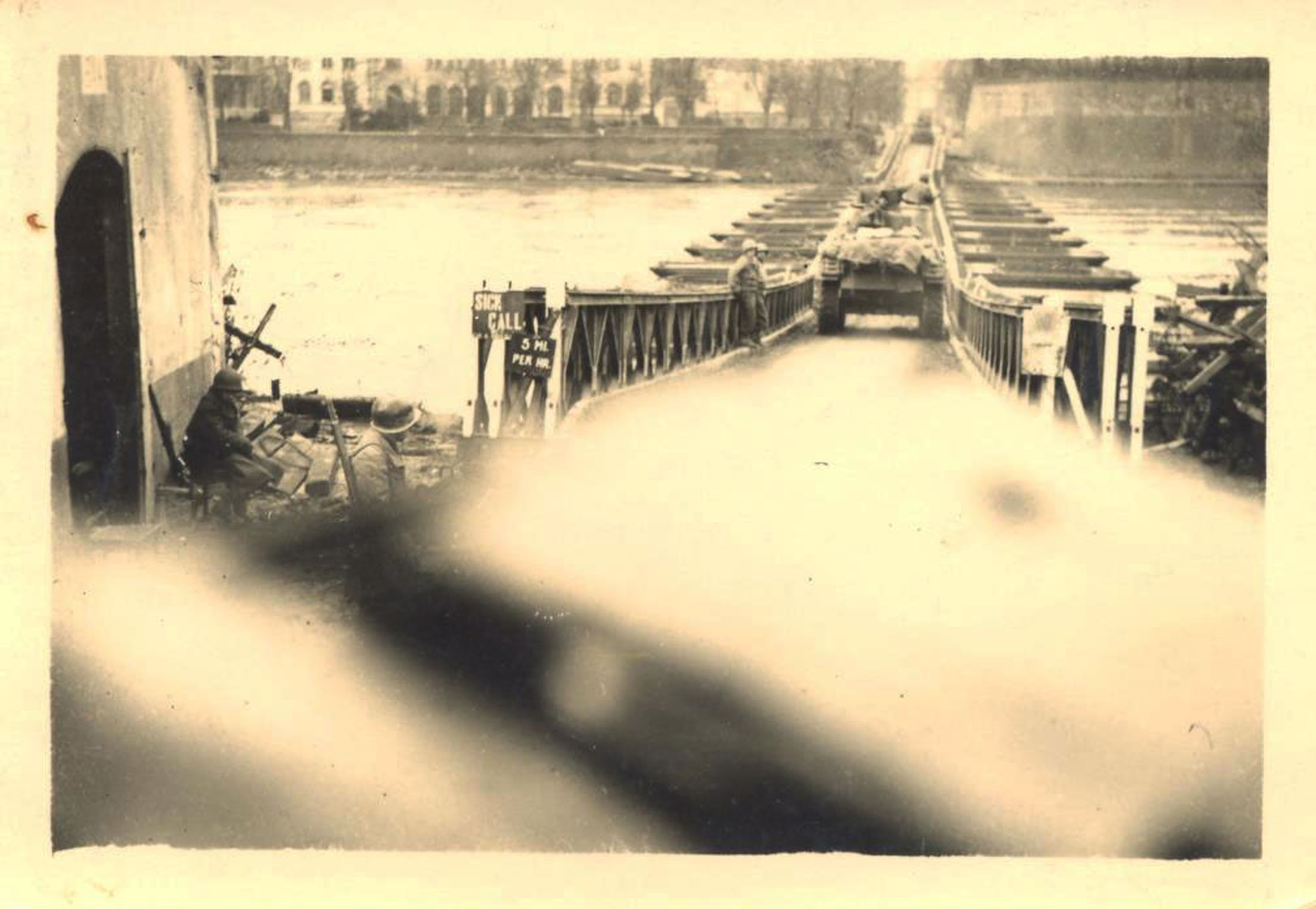 Pontoon bridge across the Rhine River.